One of the most beautiful countries, Turkey lies partly in Asia and partly in Europe. It is one of the most wonderful places to visit and have a quality time with family or friends. Being the centre of the world, Turkey is packed with cultural heritage, offering a variety of information related to different fields. It is a mountainous country, where one can enjoy various adventurous trips. Turkey is a fantastic tourist place which attracts a large number of visitors in every season. One of the interesting facts is that we can cross continents underground. From beaches to city attractions to monuments, Turkey is a mesmerizing place in its way. It has some wonderful cities to explore like Istanbul, Cappadocia, Antalya with great offers on
Vacation Packages to Turkey
. Today, we are going to explore the culture, destinations, architecture and history of the country which is very interesting to know.
ARCHITECTURE
Turkey has a rich cultural heritage and is among the countries where the course of architecture can be seen most vividly throughout history. Having hosted different cultures and been greatly influenced by both Eastern and Western architecture, achieving modern fusion by combining different architectural styles has resulted in the country's priceless experience. Amazing architecture help commuters to explore old beauty for the next generation. If we talk about modern architecture from the late 1950s, the country has finished many diverse architectural projects which influences and make an overall impact on the life of visitor. One of Turkey's most important works of modern architecture is the campus of Ankara's Middle East Technical University. METU is one of the most important examples of the brutalist aesthetic in Turkish modernist architecture with its exposed concrete, brick, and wood elements. The Grand Theatre of the Hellenistic Period, built-in 3 BC in the ancient city of Ephesus, and the Artemis Temple  the seven wonders of the world are architectural sites that must be visited. You will find many interesting and eye-soothing buildings, monuments, museums such as Hagia Sophia Museum, Dolmabahce Palace, Blue Mosque, Suleymanite Mosque, where you will come across. Wherever you go, the first thing you will search will be a shopping area and for sure you will never be disappointed visiting Turkey as it has one of the world's oldest and the biggest malls.
MUSIC AND DANCE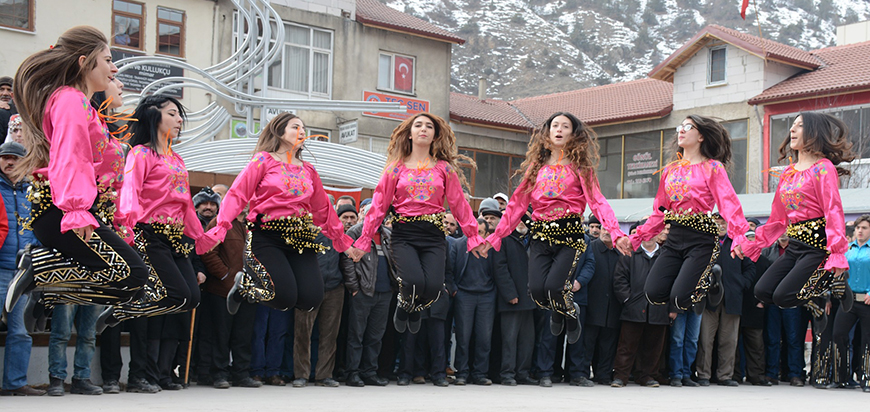 People in Turkey loves music just as much they adore food. Turk people does not have to be convinced to break out into song or start dancing, whenever they want, they can make the street a dance floor and can enjoy their heartbeats. Each region in Turkey has a unique version of dance and music. Zeybek, Horon, Halay, Kilic Kalkan, Hora, Van, Adiyaman, are some of the popular dance forms enjoyed in Turkey. The historical background of Turkish music is an exciting thing that should be explored by globetrotters. This place has a rich cultural folk dance heritage of dances performed on all social occasions, from marriages to the celebration to people going to military services to religious or local festivals. Every dance version has its way to represent because each has different forms of classical Turkish music, Polyphonic Turkish Music, Turkish Folk Music, Pop, Rock, and Jazz. You will find a new version of folk fare dance in each region of Turkey. To understand the Turks dance culture, they need to go straight to the heart to feel the music and dance which reflect their tradition and thousand years of beliefs. The current music trends focus on genres such as hip-hop or remix of the old version but still, Turks carry uniqueness in preserving extremely prominent sounds and perform on celebrating any occasion. Exploring the normal life and culture of Turkey will give you an exciting lifetime valuable experience along with wonderful memories in mind. Being a traveller, you must enjoy the traditional Turkish night, where highlighted performances take place along with entertainment such as belly dancing.
LITERATURE AND THEATRE
Turks have spread across a wide geographical area throughout the life span of history, taking their language with them. Turkish people lived in a widespread area from Mongolia to the north coast of the Black sea, the Balkans, Eastern Europe, Iraq and a wide area of northern Africa. Overall, Turkish culture consists of oral compositions and written texts in the Turkish language. The poet's magnificence came from his imaginative quest to find original and beautiful forms of expression. The most famous of the Divan poets were Baki, Fuzuli, Nedim, and Nef'I. The novel made its appearance in Turkish in the late 19th century. Problems generally arise anywhere, despite political problems writers have greater freedom of expression and both thematically and stylistically they took the quick advantage of it. The two best-known novelists in Turkey at the turn of the 21st century were Orhan Pamuk and Latife Tekin. Each expanded the scope of the novel in Turkish in very distinct ways and opened up contemporary Turkish literature in Europe and North America to readers. The ancient Pagan practices date back thousands of years to the roots of Turkish theatre. The dances, music, and songs performed by the inhabitants of Anatolia millennia ago during the rituals are the elements from which the first shows originated. Later these rituals became shows in the theatre and survived for centuries. In ancient times, theatrical art is a unique and complex blend of ancient indigenous tradition and Western culture. Folk theatre, popular theatre, court theatre, and western theatre are major theatrical traditions that have a great influence on one another. Sometimes being a part of the crowd and having such an amazing experience of theatre has its pleasure. Also recommended: http://triptoturkey.ca/turkey-vacations-best-places-to-visit/
CULTURE
The cultural diversity of modern Turkey is just as fascinating as the ancient monuments that dot the landscape of the region. Visiting Turkey means paying heed to local customs and traditions. You will be surprised as to how much Turkish people can enhance your vacations. Turks love to celebrate special events and occasions and openly welcomes globetrotters to visit their country. When it comes to local culture, football is very important, that the country even boasts a competitive professional league. If we talk about food, it is an integral part of Turkish society, for which women spend hours in the kitchen preparing delicious food. People of every generation love to drink tea, even I am very fond of it. Tea- is the national drink of the country is served differently in tulip-shaped glasses. It is really difficult to summarize Turkish culture and traditions because the variety of ethnicity across the country varies and other cultures such as Greek, Armenian, Georgian and Arabic activities have been mixed throughout history.
MEDIA AND CINEMA
The media industry in Turkey is very vibrant. More than two-thirds of the media (national newspapers, radio and TV channels) are owned by few cross-media groups, whose activities expand in other economic sectors. The broadcast media have a very high penetration because satellite dishes and cable systems are widely available. A productive and profitable national cinema ranges from hundreds of television channels to thousands of local and national radio stations to several dozen newspapers. The rapid growth of internet usage led to a great development in media and cinema. Turkish cinema being a successful business, its films have topped the box office charts and the increasing earnings from films contribute to the local productions. The rise of Turkish film and television productions has also resulted in sales to the neighbouring countries. The dramas proved to be a success with Middle Eastern, Central Asian and Greek viewers and some of the players in those countries became celebrities.
BEST TOURIST ATTRACTIONS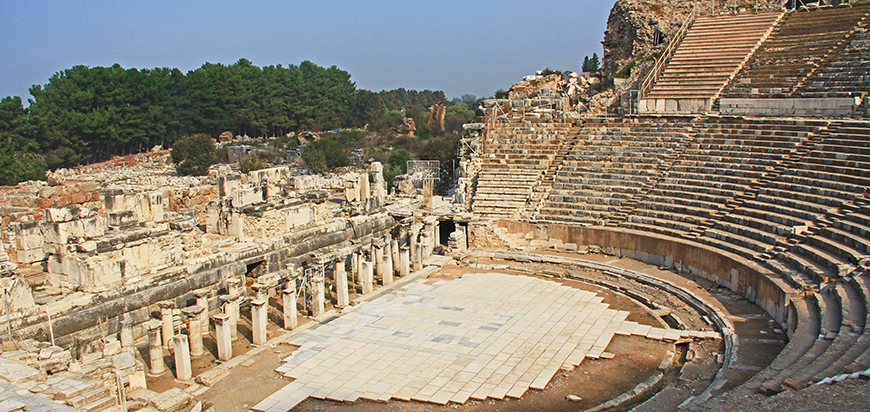 Turkey is such a wonderful place to visit. From beaches of Antalya and the Mediterranean seaside resorts to the misty mountains of Eastern Black Sea, from the Dome and minaret filled skyline of Istanbul to the Roman ruins along the western and southern coast, you will come across everything over here. Along with many amazing destinations, Turkey is a full tourist attraction consisting of beaches, cultural sites, shopping hubs, and cruise destinations. A tourist will be satisfied in every aspect creating beautiful memories by travelling to the destinations of their choice. The best time to visit Turkey is in April, May, September, and October. Travelling is the kind of activity that everyone loves to do. In Turkey, you can visit wonderful places like Istanbul, Antalya, Cappadocia, Pamukkale, Bodrum, Marmaris and many more. Don't miss the chance to visit this beautiful travel destination with Voyages Forum Travels. Vacation is all that we want, taking a break from the constant buzz of social media, humdrum of city life, regular work schedule and much more. It is quite difficult to choose a particular destination, moreover, it is quite rare to find a place with almost everything. Turkey is one of that rare gem and has many tourist attractions with varied interests, especially those looking out for some enriching adventure. Book the best
vacation deals to Turkey
with
Voyages Forum Travels
to explore the rare gem. You will get the best and the cheap flight deals here. So, what you are waiting for…?? Book your tickets now and plan your perfect trip.
Contact Us